DISCOUNT
REAL ESTATE
BROKERS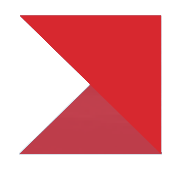 SELECT YOUR HOMES VALUE ON THE SLIDER
to find out how much you save! ... compared to 6%
On average our clients pay 1% for one of our full-service Brokers and 2.5% to the buying brokerage.
If Your Home Is Worth $150,000
You Save $3,750
SELLING YOUR HOME
Sell Your Home For Less
As your Full Service Discount Real Estate Brokerage we handle your entire transaction that means all paperwork, negotiations, appraisals, inspections, managing showings, sign in the yard, and MLS lockbox on the door. We do it ALL for only 1% !
BUYING A HOME
Search Homes For Sale in Multiple Markets
Finding and purchasing a home that will meet your needs is a significant and often stressful time. Our goal is to make this transition as smooth as possible. We are experts in the area, and once we learn what it is that you're looking for, finding your dream home is simple.
Save Thousands
Listing Your Home With 1% Lists
1 Percent Lists lets you save thousands of dollars selling your home by eliminating the older marketing strategies which are less effective and implementing cutting edge marketing for real estate and maximizing modern marketing strategies all without losing the benefit of having an ACTIVE REALTOR in your corner.
$4 MILLION+
Saved to date for our clients
Fort Mill, also known as Fort Mill Township, is a town in York County, South Carolina, United States. It is a suburb of Charlotte, North Carolina. As of 2020 census, 24,521 people live inside the town's corporate limits. Some businesses and residents in the Indian Land community of neighboring Lancaster County share a Fort Mill mailing address, but the official town boundary extends only within York County.
The town of Fort Mill was established in 1873, getting its name from its location between two points, the first, a fort constructed by British in colonial times to protect the Catawba Indians from marauding tribes to the north, and the second point of Webb's Mill.
Real Estate
The real estate market in Fort Mill has been booming in recent years, fueled by the town's growing population and strong economy. The median home value in Fort Mill is currently around $340,500, with home values having increased by nearly 10% over the past year. It's easy to see why Fort Mill is considered one of the best Charlotte suburbs to buy a house!
The town offers a wide range of housing options, from historic homes in the downtown area to new construction in suburban neighborhoods. The most popular neighborhoods in Fort Mill include Baxter Village, Tega Cay, and Fort Mill Township, which offer a mix of single-family homes, townhouses, and apartments.
Demographics
With a 2023 population of 28,634, Fort Mill is the 17th largest city in South Carolina and the 1609th largest city in the United States. Fort Mill is currently growing at a rate of 5.03% annually and its population has increased by 16.77% since the most recent census, which recorded a population of 24,521 in 2020. Spanning over 20 miles, Fort Mill has a population density of 1,470 people per square mile.
The average household income in Fort Mill is $107,559 with a poverty rate of 6.39%. The median rental costs in recent years comes to - per month, and the median house value is -. The median age in Fort Mill is 35.8 years, 34.8 years for males, and 36.2 years for females. 78 percent of the population is white and 13.83 are black.
Climate
Generally, daytime maximum temperatures in the summer are around 90 °F (32 °C), with nighttime low temperatures of approximately 70 °F (21 °C). In winter, daytime maxima average around 50 °F (10 °C) while nighttime low temperatures are near 30 °F (−1 °C). Occasional readings as high as 105 °F (41 °C) are seen, reaching a high of 108 °F (42 °C) in 2007 or as low as −5 °F (−21 °C) in 1989. Summers are generally humid and prone to thunderstorms, while winters are rainy with sleet and occasional snow. Snow might fall during the winter but usually does not accumulate or persist as ground cover. Fort Mill experiences rainfall related to tropical cyclones but is generally too far inland to experience damaging winds.